⭐⭐⭐⭐⭐ OVER 400,000+ HAPPY CUSTOMERS WORLDWIDE
Regular price
Sale price
$59.99
Unit price
per
Sale
Sold out
EACH ORDER INCLUDES (1) SMALL, (1) MEDIUM AND (1) LARGE BELTBRO UNISEX BELTBRO for 1" INCH PANTS AND SHORTS.
WE RECOMMEND ORDERING 2 FOR BOTH SIDES OF YOUR PANTS & SHORTS.

The quickest and easiest way to tighten loose fitting pants and shorts.
The patented BeltBro design uses just two belt loops to secure your pants!
Why Use the BeltBro?
If you're annoyed with traditional belts, we highly recommend you try the BeltBro for 30 days!
The BeltBro is an ULTRA light weight belt
• Fits all sizes and weighs less than 10 grams!
• Conveniently attaches between two of your side belt loops
• Patent pending design is the quickest and easiest way to tighten loose fitting clothes!
Why Use the BeltBro?
Do you have baggy clothing, recent weight loss, stomach sensitivity, sit for long periods, have children or hate belts?
Then the BeltBro is for you! :) It's machine washable and weighs less than 10 grams!
The easy to use hook and loop design securely attaches between your two side loops, and fits all sizes.
INCLUDED in the package is (1) SMALL 6", (1) MEDIUM 8" and (1) LARGE 12" Unisex BelBro
The BeltBro fits all sizes of shorts and pants, no matter how big or small you are!
Unlike traditional Belts which irritate your stomach and are hard to take off, the BeltBro attaches to the side of your pants so you don't have to worry about taking it off while using the restroom.
* Hate airport security? No problem! Wear the BeltBro through airport scanners without any hassle.
* Recent weight loss? Finally enjoy your favorite clothing that fits like new again!
* Have kids? They love how easy it is to use the bathroom without having to unbuckle an uncomfortable belt.
* Stomach sensitivity or IBS? If you have a sensitive stomach and get irritated by annoying belts, the BeltBro saves the day! It's the perfect way to secure your pants without an uncomfortable belt pressing against your stomach.
Do you sit for long periods? No worries! The BeltBro allows you to breathe easy and stay comfortable!
Our customers love the BeltBro's patent pending design that is both light weight and comfortable.. and fits all sizes!
The BeltBro was designed for people of all ages and sizes that hate belts! :)
Share
View full details
WHY USE THE BELTBRO?
Regular belts dig into you, need adjusting, wear out quickly, and are a pain to take off. BeltBro keeps you comfortable and secure all day!
Collapsible content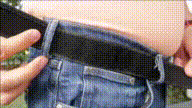 PATENTED NO BUCKLE BELT DESIGN

Strong, secure and super-comfortable all day long.
FITS ALL SIZES

Will fit snugly no matter how big or small you are!
YOU WON'T EVEN FEEL IT

Weighs less than one ounce for maximum comfort.
100% MONEY BACK GUARANTEE!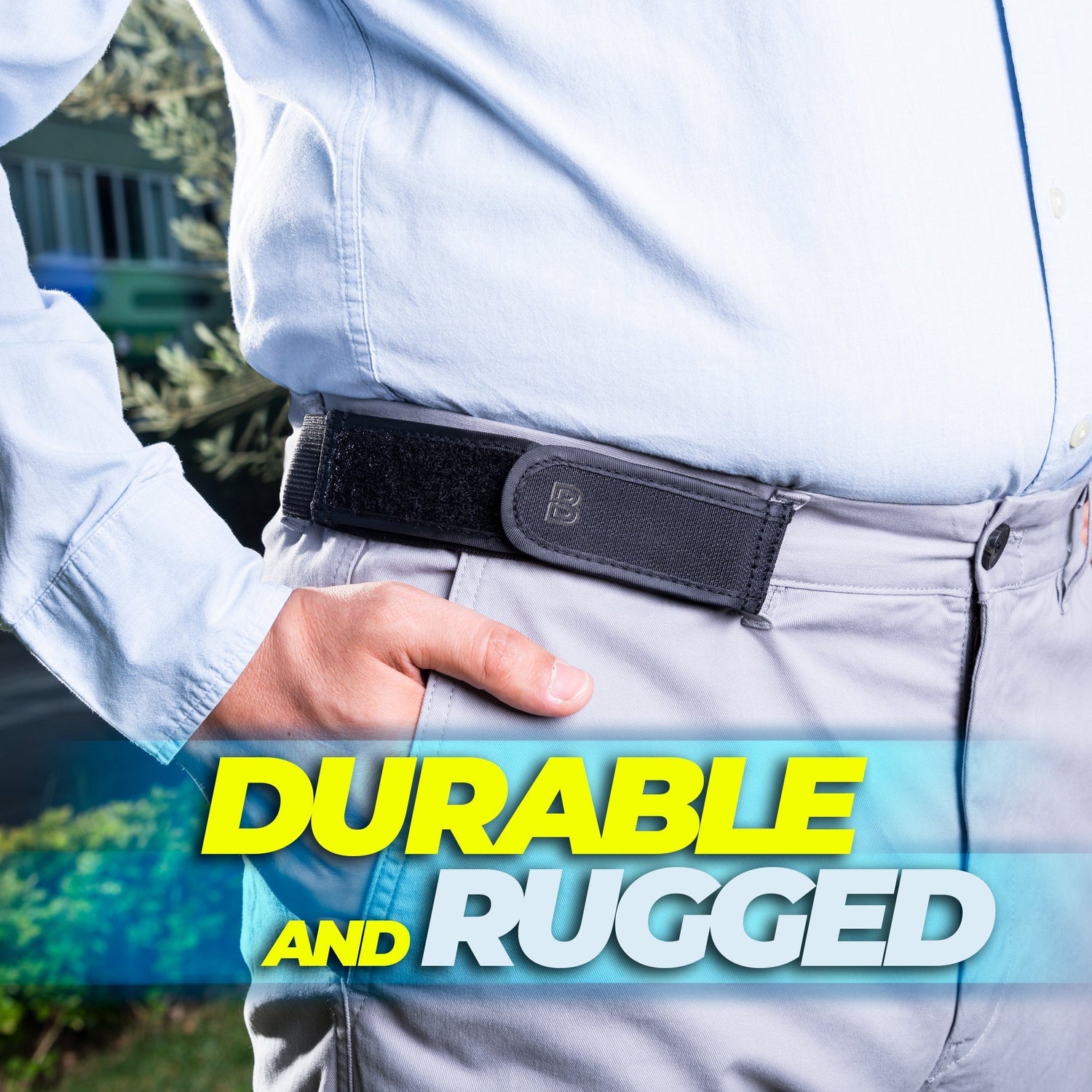 Durable and Rugged
Our belts are not only built to last but also designed to enhance your style. Discover a perfect blend of durability and fashion on our website.
Supper Comfortable
Experience unparalleled comfort with our belts. We've crafted them with your comfort in mind, so you can wear them all day long without any discomfort.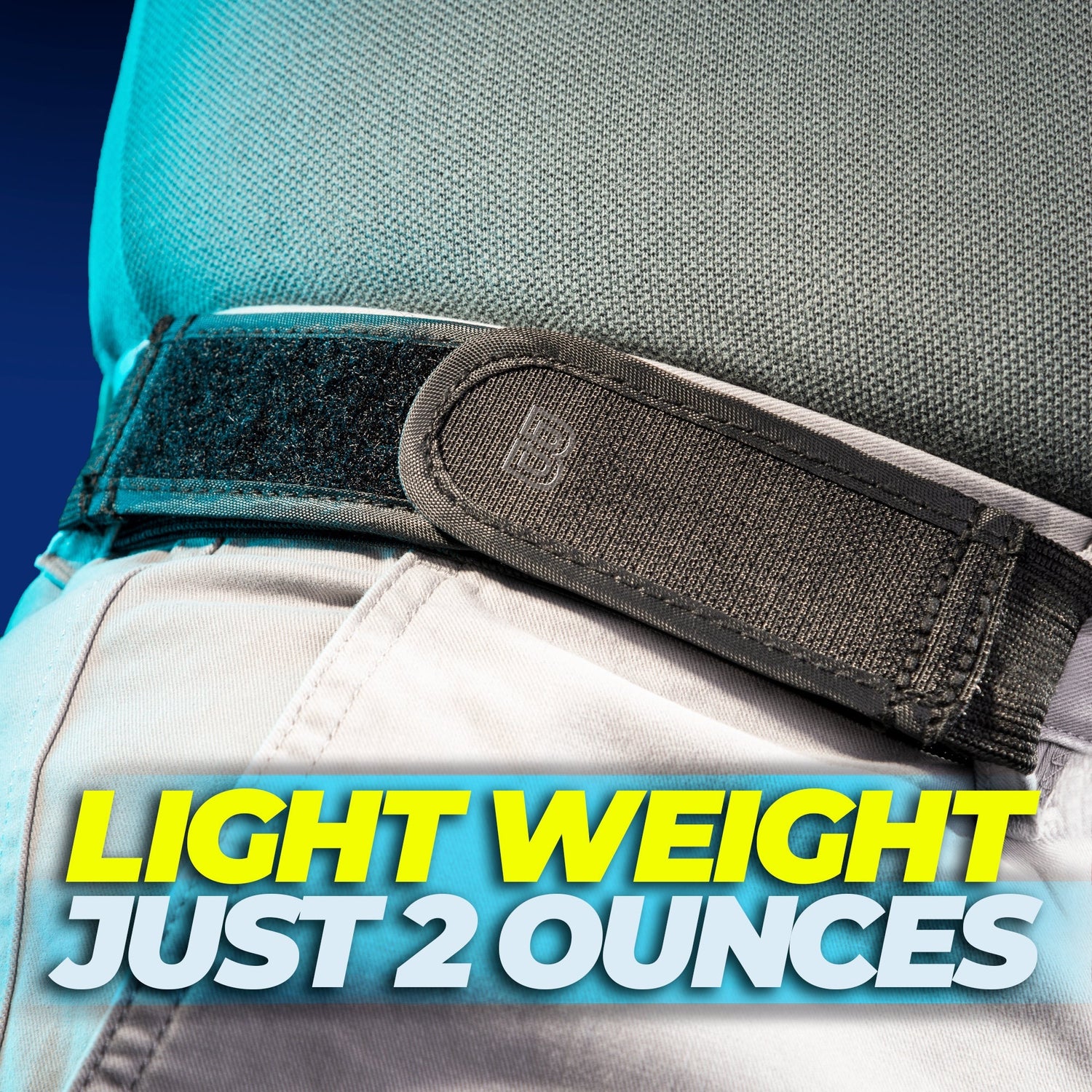 Light Weight Just 2 Ounce
Say goodbye to heavy and bulky belts. Our lightweight belts, weighing only 2 ounce, offer both style and convenience, making them an ideal choice for any outfit.
FAQ
Should I wear a BeltBro on both sides?

One BeltBro works well, but most customers like wearing a BeltBro on both sides.
Is the BeltBro machine washable?

If you accidentally wash it, the BeltBro will be fine.
Why is the BeltBro better than just string or a zip tie?

The BeltBro is made of a soft elastic fiber band with nylon and polyester, integrated into an
industrial strength design. It's a far superior, more fashionable, and more comfortable way to
secure two belt loops together evenly and securely.
How durable is the BeltBro?

It's built rugged and tough, made from the strongest elastic and industrial fastening materials. It
won't let you down or fall off!
What material does the BeltBro use?

The BeltBro is made of extremely durable elastic, nylon and polyester. It's eco-friendly and
heat-resistant.
What's your refund policy?

If you're not completely happy with your order, send it back within 30 days for a full refund, even if the package is opened we will accept it!
Top Selling
Regular price

Sale price

$29.99

Unit price

per

Regular price

Sale price

$29.99

Unit price

per

Regular price

Sale price

$24.95

Unit price

per